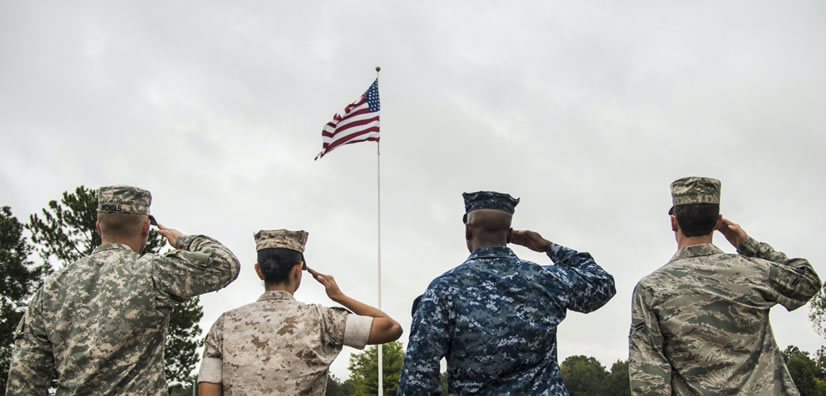 JOIN FORCES WITH THE UNITED ASSOCIATES FAMILY
United Associates is a family owned and operated business that has been manufacturing protective clothing for the military and government agencies since 2000.  In 2014 we began branding our products as United Join Forces. All of our products are Berry Compliant. Today we continue to serve our armed forces partners and also give access to the consumer to experience the best of class protective clothing.
United is one of the U.S. military's most trusted manufacturers of cold weather and flame resistant apparel. We control the construction of our garments from the ground up, sourcing the fibers and yarns that make up our fabrics to achieve the finest quality. We are also committed to preservation of the environment through the production of our garments at every level. Our garments are manufactured under the strictest quality controls to provide the wearer with a quality product at the best value. Military, hunter, outdoorsman alike all are united to experience the highest quality protective clothing.
Our technology and innovation rises above the rest:
In 2017 we introduced an ecofriendly Envirowear® line of garments, constructed using fibers that are extruded from recycled plastic water bottles then spun into the yarns used in our fabrics. We have now replaced all of our polyester fabrics with Envirowear continuing our commitment to protect the environment.
In 2020 we joined forces with Ocean State Innovations to develop a product line in support of innovative and cutting edge insulated thermal performance technology. Together we will introduce  thermal heat reflective & mitigating systems which will improve the way our Armed Forces are outfitted to operate in extreme environments.
SCOTT H.
TSGT, United States Air Force
"I recently ordered my Coyote Tan 499 fleece jacket and gaiter could not be happier with my purchase. The team was very helpful in processing my order and kept me informed of the order status. The jacket arrived quickly and not only looks good, but feels much warmer than the fleece I had been wearing. Thank you to the team at United Join Forces for a great product and the personable service. I look forward to ordering from you again."
RUSS S.
TSGT, United States Air Force
"Jennifer was great. I was interested in the Envirowear Fleece Liner and she worked with me-on-one to get it delivered overseas. The fleece looks stylish & very comfortable. Facing pandemic challenges, I was lucky enough to receive my fleece in only a few weeks–a testament to their customer service. Thank you to everyone at United Join Forces for making that happen."